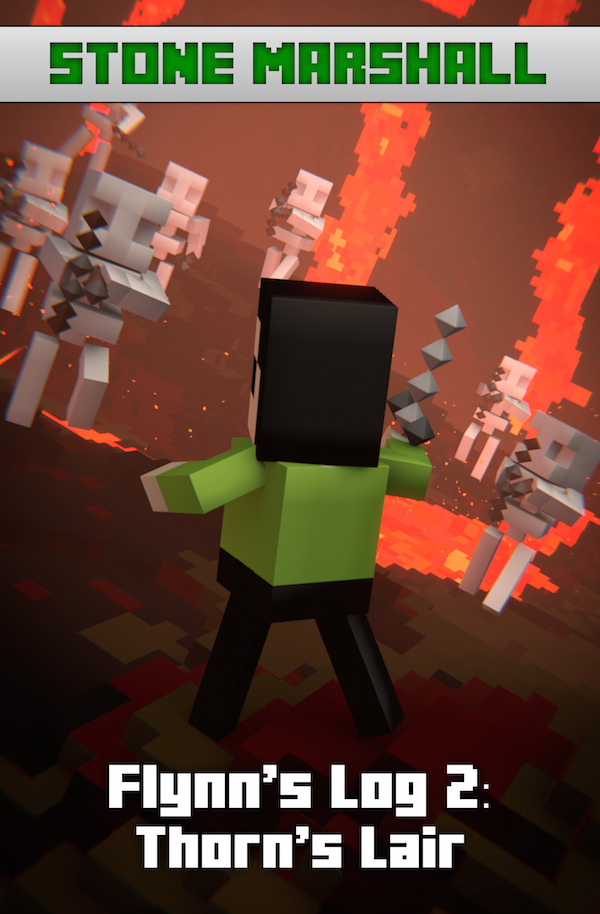 STUCK IN A VIDEO GAME
and facing certain death, Flynn takes his only option. He steps through a portal. . .
Available in eBook and Paperback
About the Book
STUCK IN A VIDEO GAME and facing certain death, Flynn takes his only option. He steps through a portal. . .
The second book in the series, Flynn's Log 2: Thorn's Lair, finds Flynn on the other side of the portal. Flynn and friends travel into a terrifying place and face never before seen masses of mobs! Flynn discovers why he is in the game and learns how to exit, but it will not be easy.
To fulfill his destiny he must make a dangerous journey. With the help of his friends both digital and physical, will Flynn get out?
"Very thrilling idea and plot." -Michelle Au
"One of the best books since the 'The Lost Hero'. With one-liners, cliff hangers, and a super-intelligent ultra spider" -Tayo Fafunwa
"My son really enjoys this series so far, keeps him reading every day! After he finished this book he was even interested in reading other subjects because he felt more confident to read a chapter book." -Montana Mom
Other Book list in "Flynn's Log"