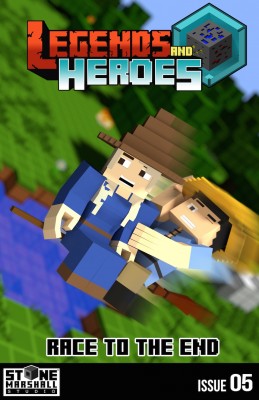 To get to the End, Dunn must first travel to the Nether.
About the Book
More of Legends & Heroes COMING SOON!
Subscribe to be notified when new Issues are released and get updates and bonuses!

Race to the End: Issue 5
Dunn, a simple farmer, desperately seeks to remove the enchanted curse placed on his mother. The only remedy might be in the most dangerous place on the cube, the End.
To reach the End, Dunn must first travel the dangerous road through the Nether. Will he make it there and back? Dunn must risk his life to find a way to reverse the curse and save his mother. Will he survive?
Other Book list in "Legends & Heroes Minecraft Comic Books (Individual Issues)"