Free book for boys and reluctant readers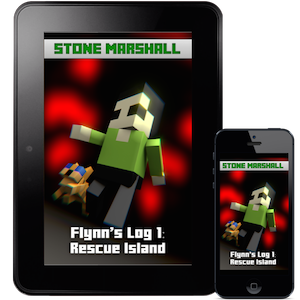 Get Reluctant Reader Book News from Stone Marshall
Reading is important
Any book that helps a child to form a habit of reading, to make reading one of his deep and continuing needs, is good for him. –Maya Angelou
Most adults would agree that reading is important, but many kids detest reading. Video games, devices, and TV are preferred entertainment and escape. They provide instant gratification. Reading takes time. For some kids, reading isn't engaging.
I had this same problem with my son, so I solved the problem.
The classic stories I remember enjoying as a kid don't interest my son and his immediate attention span. If he doesn't enjoy the story from page one, he will not read further.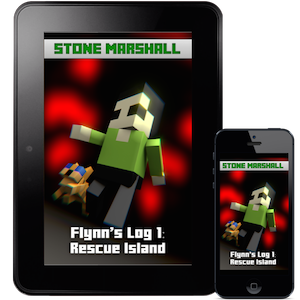 So how did I get my son to read?
I showed him how much fun it is to get sucked into a story.
Your book is amazing I can't stop reading it – Joseph Young via twitter
Contemporary and Classic titles alike don't interest many kids. Don't worry, the love of reading is learned. We need a starting point. We need that one book that is just as engaging on the first read as the fifth, just like a really great movie that kids want to see again and again. A positive association with reading will make kids want to read more.
A love of reading is cited as the number one indicator of future success. My son didn't have the desire to read. He didn't care about the books I chose to read to him, and was overwhelmed with the selection at the library. I want my son to succeed, so I had to do something. Since we struggled to find books he cared to read, I wrote one. An epic saga about the things he loves. I put it in a world he loves and addressed the issues he faces in his life.
I just love your books I've been reading them over and over again. -Carson via twitter 
But it's a video game book
Don't worry; it's not a book about video games, nor is it a game strategy book. Flynn's Log is a hero's journey that takes place inside the Minecraft world that today's kids know and love. The protagonist, Flynn, naturally flows through Maslow's hierarchy of needs (builds shelter and tools, learns what to eat and discovers a digital friend) and faces questions about his destiny. He learns important life lessons about friendship, integrity, and trust. Flynn's Log is good for kids without being boring.
Thank you so so much for the free ebook. My son loves Minecraft now with this book I can get him to read to me. – Jennifer Wilkins
Start your son or daughter on journey today, reading Flynn's Log 1: Rescue Island. Free on available these devices and apps.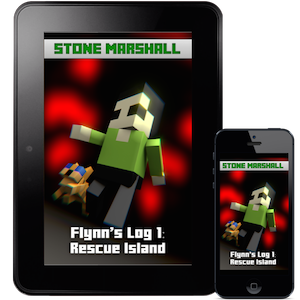 Why is Flynn's Log 1 Free?
My son loves reading — finally. If you have experience with a reluctant reader then I know your pain and I want to help. I've seen thousands of kids transform with this book. My readers, who don't usually read books during the summer, couldn't put Flynn's Log 1 down.
Good book I thought I would never read a book on my summer but I feel I'm gonna finish it soon – Multigamer 47 via twitter
Let this book change your kid's life too. You have nothing to lose and an avid reader to gain.
Once you learn to read, you will be forever free.

–Frederick Douglas
I am giving away Flynn's Log 1 free because I want to give you a risk-free way to hook your reluctant reader.
Please and I mean PLEASE, WRITE MORE! I absolutely love it! They're outstanding books.

-Devon123321 via twitter
What are Books for Boys?
I spend lots of time with teachers and parents. I hear parents ask, "How do I get my son to read? Do you have books for boys?"
I wrote the Flynn's Log series for my son, and this book is interesting for boys. However, the series is a non-stop read for both boys and girls, especially those who are interested in Minecraft.
The more that you read, the more things you will know. The more that you learn, the more places you'll go.

—Dr. Seuss
What are you waiting for?
You have nothing to lose!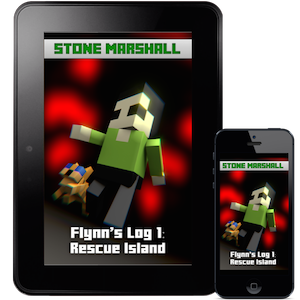 News for Parents of Reluctant Readers
Get Reluctant Reader Book News from Stone Marshall
Those interested in Obsidian Entertainment's new project called The Outer Worlds have caught glimpses of the game through teasers, trailers, and some hands-on impressions ahead of its October release date. Some new gameplay that's emerged from Tokyo Game Show gives us a more candid look at a user's experience with the title as they take on enemies, explore branching dialogue options, and more. The new footage appears to show off early parts of the game and consists of nearly 20 minutes of gameplay.
There's a lot of talking in The Outer Worlds as made evident by the gameplay, but that sort of thing is expected given the RPG world that the game is housed in where players' actions and choices are remembered. When you're not chatting it up with your companions and NPCs worth talking to, you can go around shooting at enemies or lopping off limbs and parts of robots with your melee weapons. The subtitles and dialogue options are in Japanese, but the English voiceovers give viewers ideas of what's going on.
This gameplay capitalizes on the Fallout vibes people have already gotten from the game which makes sense seeing how it's Obsidian that's creating The Outer Worlds. Characters, combat, and the environment are all reminiscent of that sort of experience, so if that's the type of RPG that you're into, The Outer Worlds seems like it'll be a welcome part of your collection.
Until the game releases in October, we can expect to see more gameplay like this and trailers like this one here. For those who haven't been keeping up with the game and are now interested, you can find out more on it below courtesy of the game's site.
"Lost in transit while on a colonist ship bound for the furthest edge of the galaxy, you awake decades later than you expected only to find yourself in the midst of a deep conspiracy threatening to destroy the Halcyon colony," a set-up for the game reads. "As you explore the furthest reaches of space and encounter a host of factions all vying for power, who you decide to become will determine the fate of everyone in Halcyon. In the corporate equation for the colony, you are the unplanned variable."
The Outer Worlds releases for the PlayStation 4, Xbox One, and PC platforms on October 25th. A Nintendo Switch version is in development and does not yet have a release date.